AUDIOVECTOR R SUB ARRETÉ
AUDIOVECTOR
AUDIOVECTOR R SUB ARRETÉ
Overview
A POWERFUL EXPERIENCE WITH SPEED AND ATTACK
The R Sub Arreté gives your audio system immediate improvements. It helps open the midrange, almost as if the system is having to do less work.
A long stroke driver, a rounded high quality cabinet, a powerful amplifier and a down firing passive radiator.
Our subwoofer delivers a fast, musical performance without stealing the attention from the loudspeakers, they support.
We recommend our subwoofers for both music and movies.
The Audiovector Freedom Grounding® system eliminates distortion and improves overtones, lowers the noise floor and increases image depth and focus. Freedom Grounding® is yet another step closer to perfection.
Specifications
FREEDOM GROUNDING® CONCEPT Yes
FREQUENCY RANGE -6DB 17-180 Hz variable
POWER HANDLING 800W Peak
X-OVER FREQUENCIES variable
BASS SYSTEM ABR
BASS/MID DRIVERS 10" Long Throw HD + 10" Long Throw Carbon drivers
HEIGHT / WIDTH / DEPTH ( CM ) 39,1 x 38,4 x 37,6
NCS FREEZE TECHNOLOGY Yes
AMPLIFIER POWER Yes
PHASE +/- 180 degrees
INPUTS Line phono + hi-level speakon
NON PARALLEL SURFACES Yes
BLACK CLOTH GRILLE INCLUDED
CUSTOM PIANO COLORS ON REQUEST
Reviews
Documentation
Подобни модели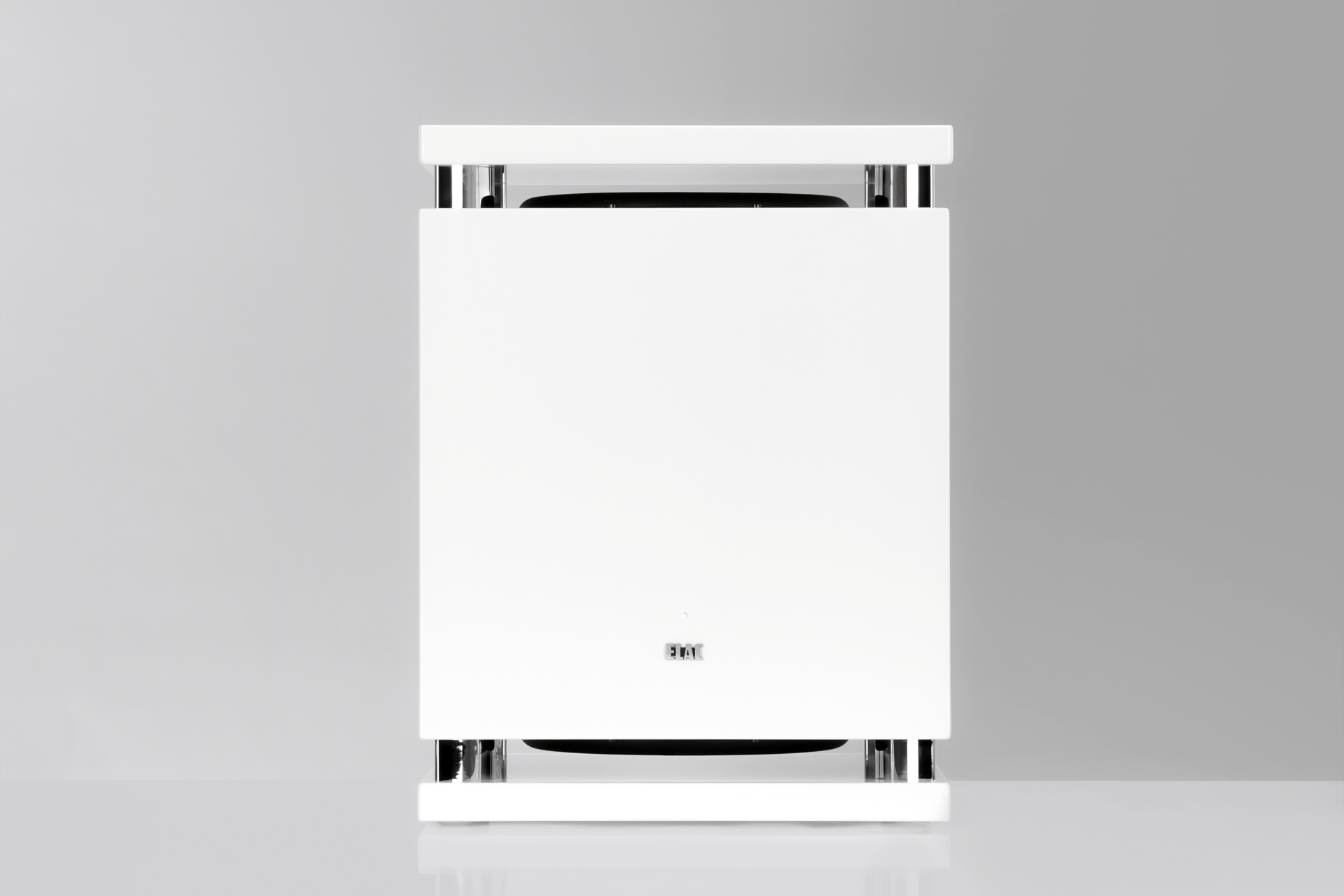 ELAC SUB 2070 Subwoofer Висок клас активен субуфер с два 10″ драйвера в система push-push/pull-pull инсталирани в корпус със затворен обем.