ELAC SUB 3010
ELAC
ELAC SUB 3010
Overview
The 10″ Powered Subwoofer With AutoEQ
The Debut 2.0 Series meets its match.
ELAC's new SUB3010 is designed as the perfect complement to the all-new Debut 2.0 loudspeakers, adding a powerful bass foundation to music and soundtracks that turns your system into a sensation you can feel as well as hear. Like Debut, the SUB3010 has been engineered and built to deliver huge performance at an affordable price. The compact design allows placement in almost any part of your room, and sophisticated app-controlled EQ and DSP software assure seamless integration into your system.
iOS and Android Apps are available now in their respective stores.
iOS & Android app name is SUB Control 2.0
*400 Watts Peak Power / 200 Watts RMS Power
**A Bluetooth 4.0 low-energy Android or IOS device is required to set up and operate this subwoofer.
Specifications
Speaker type: Powered subwoofer with passive radiator
Woofer: 1 x 10-inch high-excursion doped paper cone
Passive radiator: 1 x 10-inch high-excursion doped paper cone
Frequency response: 28 to 150 Hz
Crossover frequency: 50 to 150 Hz, continuously adjustable
Amplifier Type: BASH-Tracking
Maximum amplifier power: 400 Watts peak / 200 Watts RMS
Standby power consumption: 0.5 Watt
Inputs: L/R/LFE RCA
Cabinet finish: Black Ash vinyl
Accessories included: AC power cable
Height: 14.33 in / 364 mm
Width: 13.5 in / 343 mm
Depth: 13.5 in / 343 mm
Net weight: 32.1 lb / 14.6 kg
Цена за чифт – 1174.00 лв.

…
Reviews
Documentation
Подобни продукти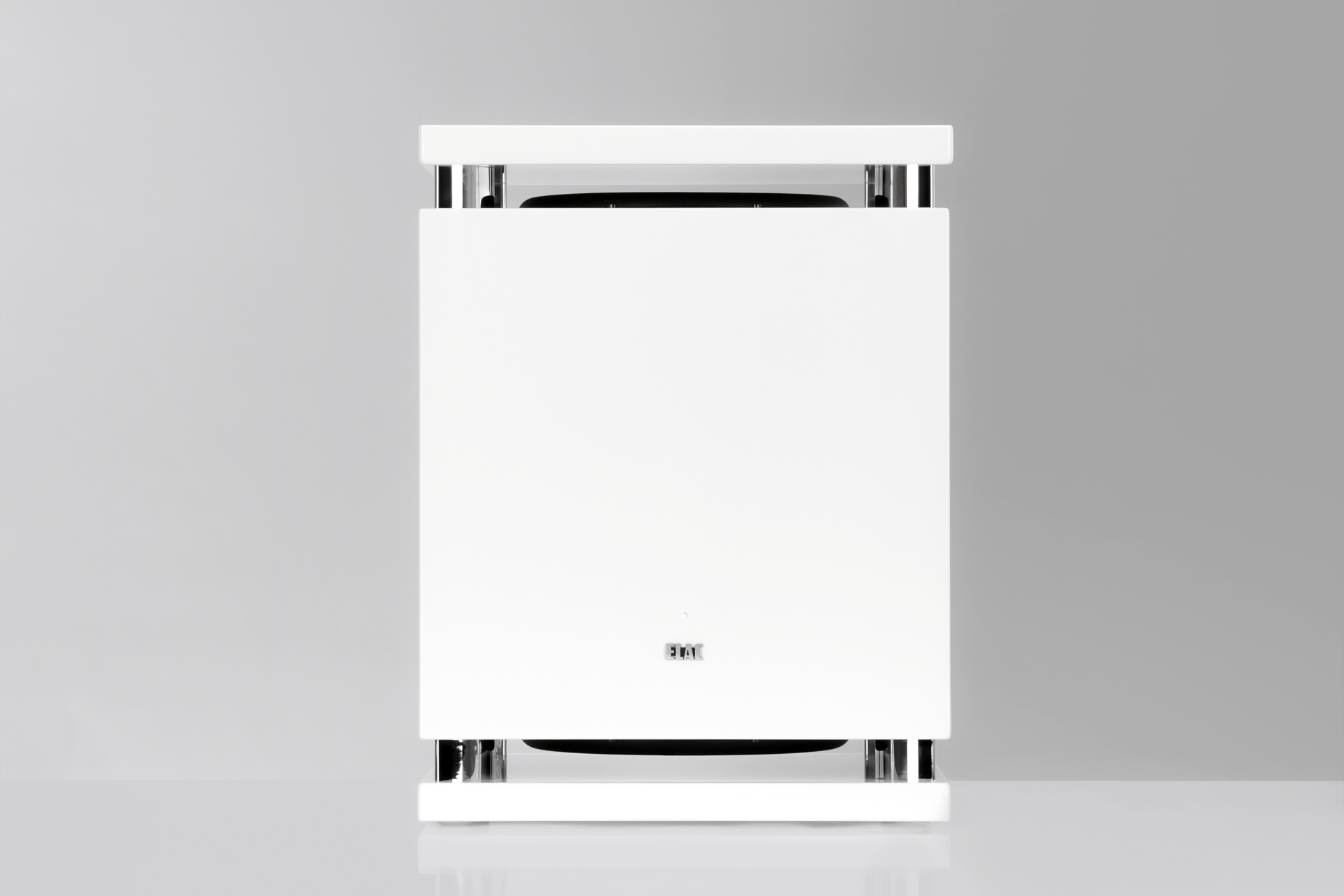 ELAC SUB 2070 Subwoofer Висок клас активен субуфер с два 10″ драйвера в система push-push/pull-pull инсталирани в корпус със затворен обем.