ELAC SUB3070
ELAC
ELAC SUB3070
Overview
ELAC SUB3070 Dual 12″ Powered Subwoofer With AutoEQ
The SUB3070 delivers a colossal 1,200 Watts of BASH amplifier power to dual 12-inch Aluminum Sandwich drivers, configured in an opposing configuration. Advanced Bluetooth® control, DSP and Auto EQ let you operate this no-compromise subwoofer from your smartphone. A steel base and included floor spikes ensure optimum performance. Gloss Black, gloss white and rosewood veneer finishes are available.
**A Bluetooth 4.0 low-energy Android or IOS device is required to set up and operate this subwoofer.
Specifications
Speaker Type: Powered subwoofer, sealed box
Woofer: 2 x 12″ Aluminum sandwich cone
Frequency Response: 18 to 180Hz
Crossover Frequency: 40 – 150 Hz, continuously adjustable
Amplifier Type: BASH-Tracking
Maximum amplifier power: 1.200 Watts
Bluetooth Low Energy Control: App Controlled with Auto EQ
DSP: Yes
Standby power consumption: 1 Watt
Maximum power consumption: 1.800 Watts (full load)
Wireless: Receiver Built-In
Cabinet finish: High Gloss Black
Accessories included: AC Power Cable
Dimensions (WxHxD): 517.7mm / 435 mm/ 476.3 mm
Weight: 35 kg
Reviews
Documentation
Подобни продукти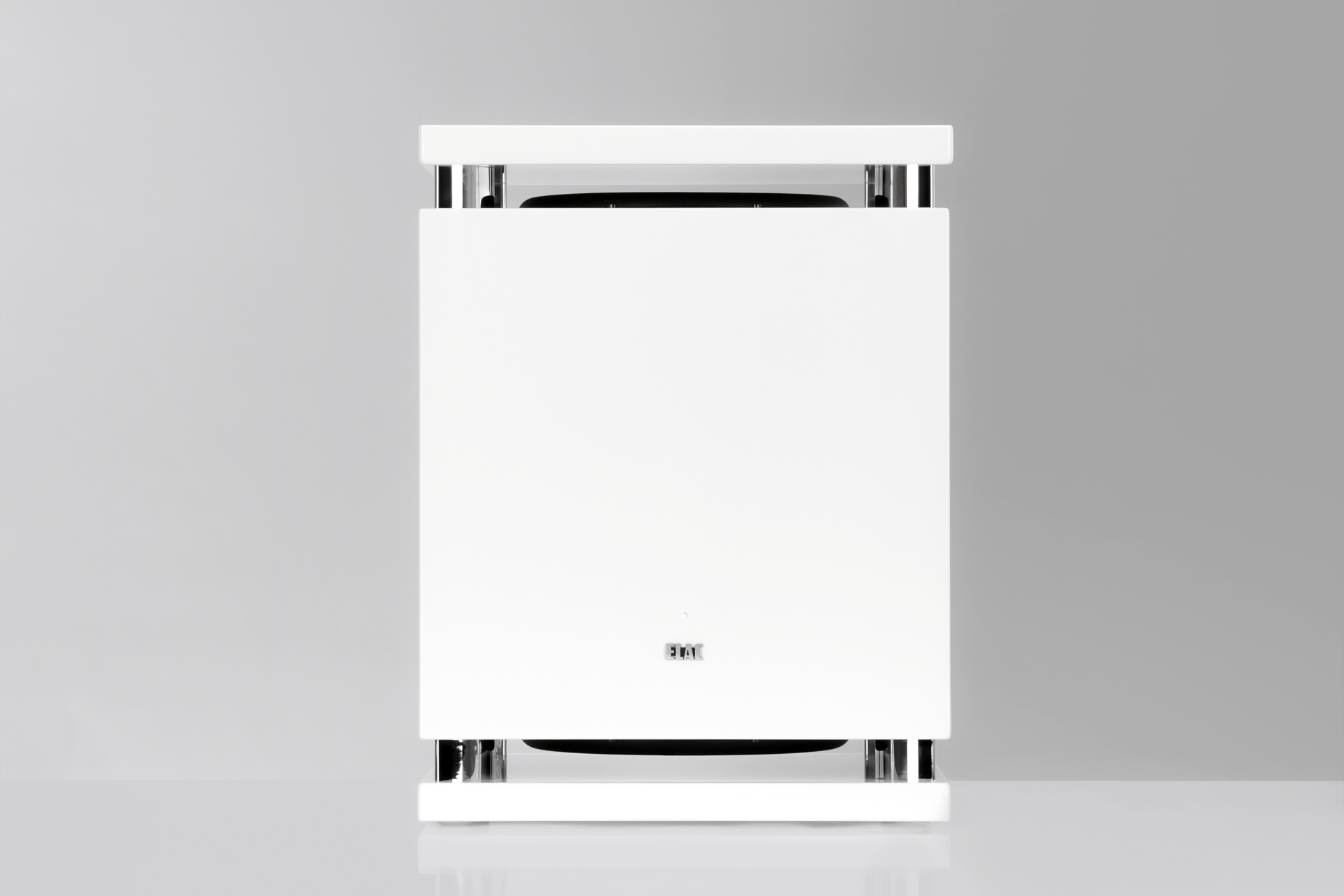 ELAC SUB 2070 Subwoofer Висок клас активен субуфер с два 10″ драйвера в система push-push/pull-pull инсталирани в корпус със затворен обем.