ELAC Vela BS 404
ELAC
ELAC Vela BS 404
Overview
Новия модел двулентови букшелф тонколони с JET 5 лентов високочестотен и 180 mm AS-XR нискочестотен говорители.
A complex design: high-class lacquered and wooden veneered cabinets, which have a trapezoid shape and are angled rearward, combined with aluminum.
The new VELA BS 404 is a full-size bookshelf speaker featuring all the great technologies and beloved design elements of the highly successful VELA series.
The design catches eyes but conduces acoustics, too. But the advantages are distinct. The angling of the cabinet in combination with the new waveguide of the JET tweeter improves the defi nition of stereo and multichannel audio in modern furnishing. But there are more than the obvious changes. For example the optimized drivers are able to reproduce high-energy transients more precisely.
VELA BS 404 complements the existing lineup by adding a bigger brother to the more compact VELA BS 403.
Specifications
Type: 2-way, bass-refl ex
Woofer: 180 mm Ø, AS-XR
Tweeter: JET 5
Crossover frequency: 2400 Hz
Frequency range (IEC 268-5): 38 – 50.000 Hz
Sensitivity: 87 dB at 2.83 V/m
Suitable for amplifiers from… to: 4 – 8 Ω
Recommended amplifier power: 40 – 200 W/channel
Nominal / Peak power handling: 80 | 120 W
Nominal / Minimum impedance: 4 Ω | 3.2 Ω at 240 Hz
Finishes: Black High Gloss, White High Gloss, Walnut High Gloss
Net Weight (each): 9.7 kg
Dimensions (HxWxD): 412 x 276 x 332 mm
ELAC Vela BS 404 – Pair – White High Gloss – 6270 лв.
ELAC Vela BS 404 – Pair – Black High Gloss – 6270 лв.
ELAC Vela BS 404 – Pair – Walnut High Gloss – 6660 лв.

…
Reviews
Information
Подобни продукти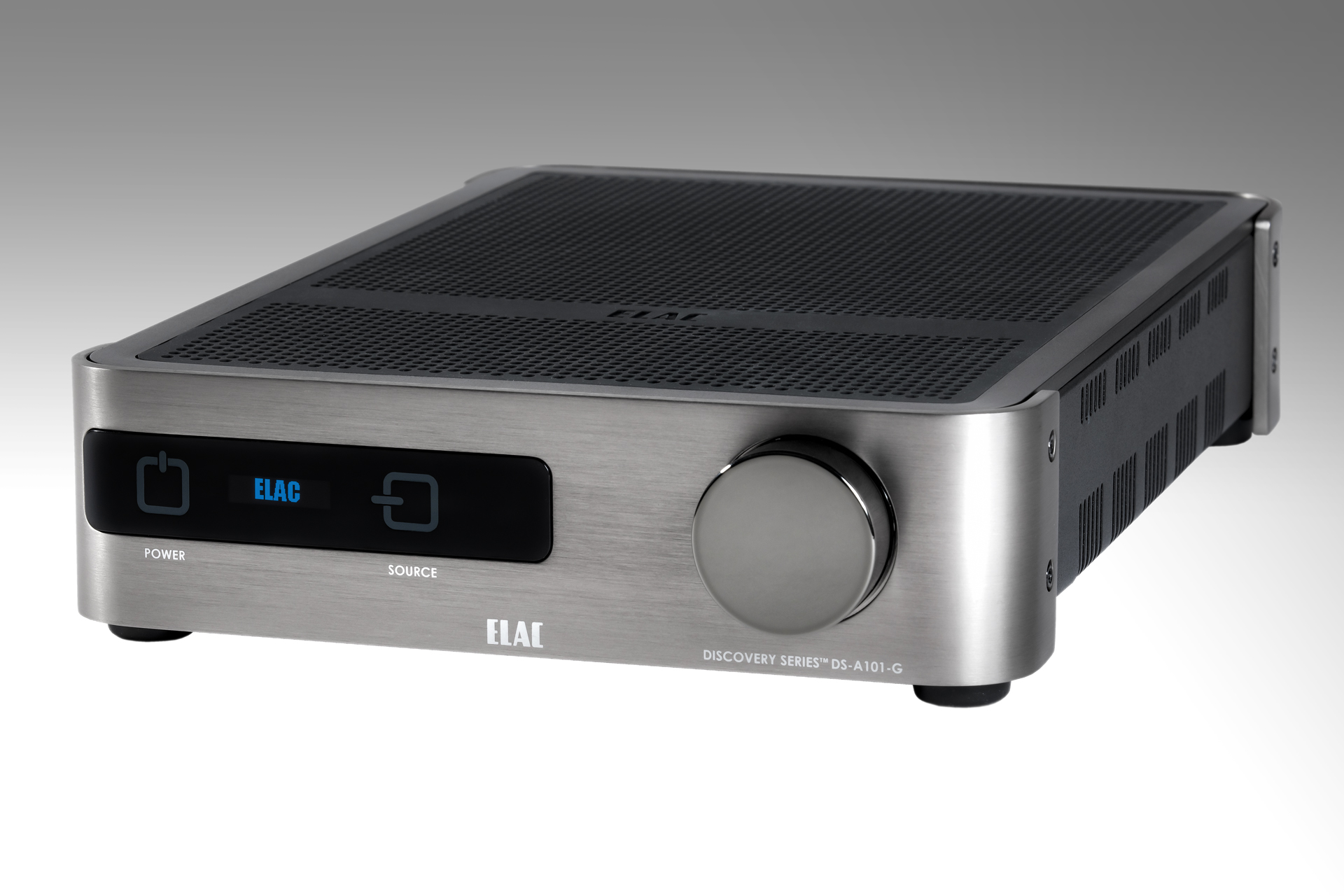 Подобно на известните швейцарски ножчета, ELAC Discovery DS-A101-G е събрал големи възможности в малкото си тяло. Дали може всичко… едва ли, но ще имате ли необходимост от повече?