ELAC VELA FS 407
ELAC
ELAC VELA FS 407
Overview
A complex design: high-class lacquered and wooden veneered cabinets, which have a trapezoid shape and are angled rearward. The design catches eyes but conduces acoustics, too. The sound of VELA shows it´s family background to successful series 400.But the advantages are distinct. The angling of the cabinet in combination with the new wave-guide of the JET tweeter improves the definition of stereo and multi-channel audio in modern furnishing.
But there are more than the obvious changes. For example the optimized drivers are able to reproduce high-energy transients more precisely.
Specifications
Type: 2½-Way, bass reflex
Woofer: 2 x 150 mm Ø, AS XR cone
Tweeter: JET 5
Crossover frequency: 450 / 2400 Hz
Frequency range (IEC 268-5): 30 – 50000 Hz
Sensitivity: 88 dB at 2.83 V/m
Suitable for amplifiers from… to: 4 – 8 Ω
Recommended amplifier power: 40 – 300 W/channel
Nominal / Peak power handling: 130 W / 170 W
Nominal / Minimum impedance: 4 Ω / 3.5 Ω at 200 Hz
Finishes: Black High Gloss, White High Gloss, Walnut High Gloss
Net Weight (each): 19.1 kg
Dimensions (HxWxD): 1000 x 229 x 266 mm
Accessories included: Plate with Spikes and Washer
Speaker grilles (optional): 78.00 EUR
Цена за чифт – 8424.00 лв.

…
Reviews
Documentation
Подобни продукти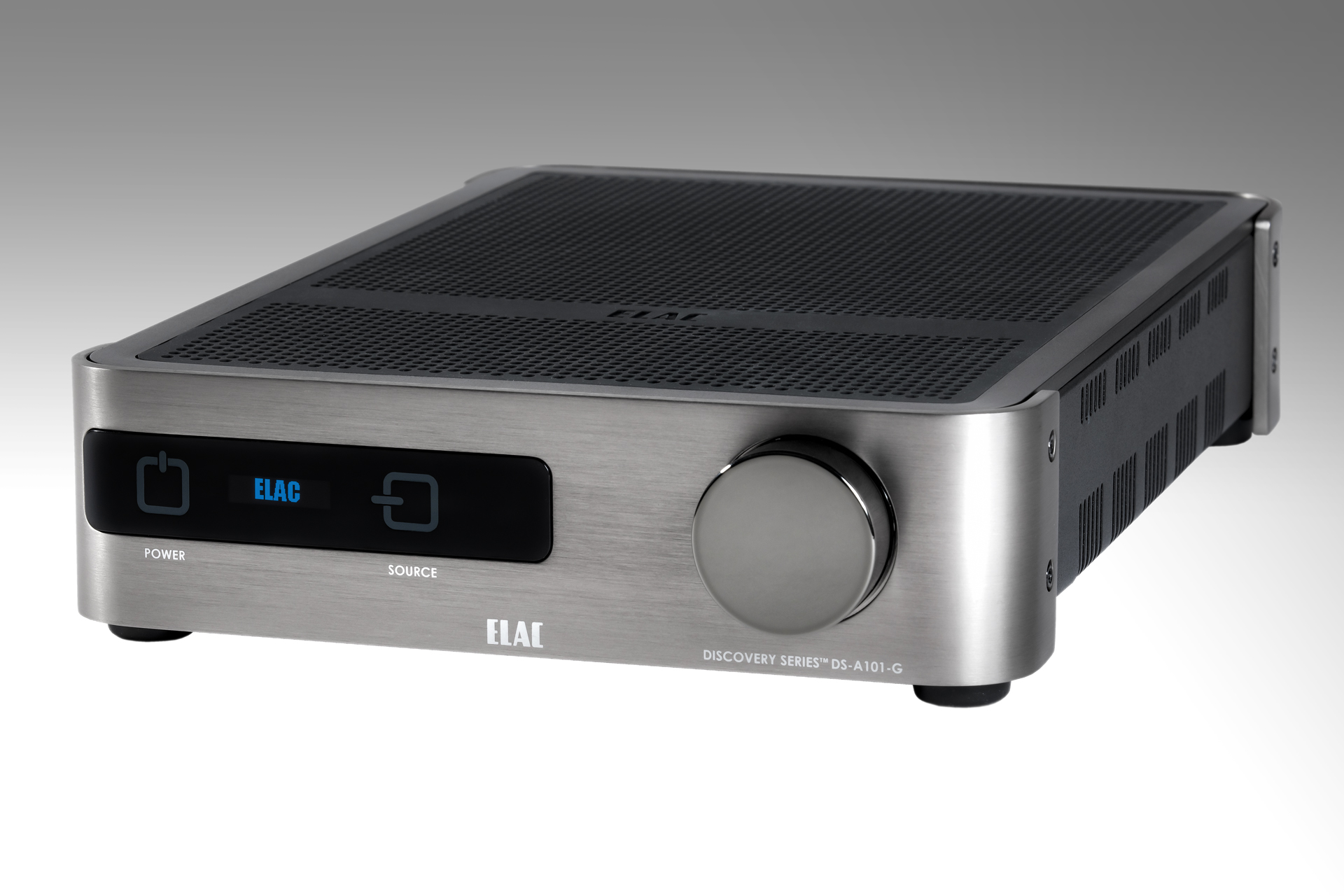 Подобно на известните швейцарски ножчета, ELAC Discovery DS-A101-G е събрал големи възможности в малкото си тяло. Дали може всичко… едва ли, но ще имате ли необходимост от повече?