M&K Sound C15S Custom Installation Subwoofer
M&K SOUND
M&K Sound C15S Custom Installation Subwoofer
C15S Custom Installation Sub
In our constant strive to be the BEST "go-to-speakers" for Home Cinema installations we have developed the real NO Compromise Bass machine.
Introducing the C15S Custom Install Subwoofer. Designed for custom installations
– Bigger is better when it comes to bass. Falling between the X10 and X12 in total woofer area, the C15S is a no-compromise bass machine.
– Designed for behind the screen installations the C15S is only 298mm deep, same as the S150.
– Full 1″ MDF cabinet construction with full center brace with additional front to back braces for Ultra-rigid cabinet construction.
– Included Bass Brace brackets for bolting down to the floor/stage for safety, security and increased vibration reduction.
– Included Stacking Coupler for stacking multiple subwoofer for additional output.
– Separate subwoofers and amplifiers increase thermal performance.
– External amp – VA500 Blue tuned specifically for the C15S with 3 custom boundary compensation EQ´s.
The C15S builds on the technology of the X-Series and V-Series subwoofers and goes BIG. With output on par with the dual 10" X-10 subwoofer (without the advantages of Push-Pull) in a single driver enclosure, the C15S is designed to enhance custom and large installations.
Utilizing a specially tuned VA-500 amplifier, the entire system was custom designed from the ground up to reproduce the deepest notes at levels loud to be heard and felt.
VA500 Blue Edition Subwoofer Amplifier
Packaged with the C15S is this dedicated Class D amplifier with high efficiency, cool running and low standby voltage consumption is a further development of the amplifiers built into the popular Miller & Kreisel V Series subwoofers.
The Class D switch mode power module is designed with effective power reserves to effortlessly deliver copious amounts of clean power to the C15S sub for extraordinary, uncompromising handling of demanding deep bass transients
Specifications for the C15S Custom Installation Sub
Nominal System Impedance: 4 ohm (Z-min 3.4 ohm)
Frequency Response: 22-200Hz +/-3dB (average response in room +/- 3 dB)
Frequency Roll Off: 20 Hz (-6 dB 20 Hz near field)
Crossover Frequency: Variable 60-200Hz (VA500Blue)
Woofer: 1 x 15″ Ultra-Stiff Paper Pulp with fiberglass dustcap
Power Handling: 800 watt Long term IEC-268-5 (cycled input 77-20K Hz)
Power Handling: 500 watt Rated IEC-268-5 (constant input 77-20K Hz)
Recommended Amp Power: VA500 Blue
Sensitivity: 91dB Drive Signal 100mV VA500 Blue Input
Max SPL Continued: 118 dB Sinewave 40-200Hz / THD 10%
Max SPL Peak: 121 dB Sinewave 40-200Hz / THD 10%
System Principle: Sealed Full 1'' MDF enclosure
Finish: Paint Black Vinyl
Accessories:
2 x ''Brass Brace'' Rigid Bracket
2 x Stacking Couple Straight Brackets
4 x Rubber Feet
4 x Foam Protectors
Cabinet dimensions H x W: 725 x 498 mm
Cabinet depth D: 298 mm
Weight Netto: 32.5 kg
Specifications for the VA500 Blue Edition Subwoofer Amplifier
Amplifier Power: 500W RMS / 800WPeak
System Preamp: Analog
THD: 0.5% @ 500W
AC Power: 100-240 VAC 50/60Hz
Inputs: Line Level RCA L/R
Outputs: Line Level RCA L/R
EQ Switch 3-Position Room Adaptation:
1 – Center of Wall
2 – Near a Corner
3 – Placed in a Corner
Controls: Volume, Phase, Crossover
Input Voltage: 100-240 VAC (switchable), Auto On/Off
Dimensions (WxHxD): 429 x 44,4 x 224 mm
Dimensions (WxHxD) Rack size: 483 x 44,4 x 224 mm
Weight: 4 kg
Цена – 6 098.00 лв.

Предварителна поръчка – 5 490.00 лв.
Our installations with M&K Sound Subwoofers
Information
Подобни продукти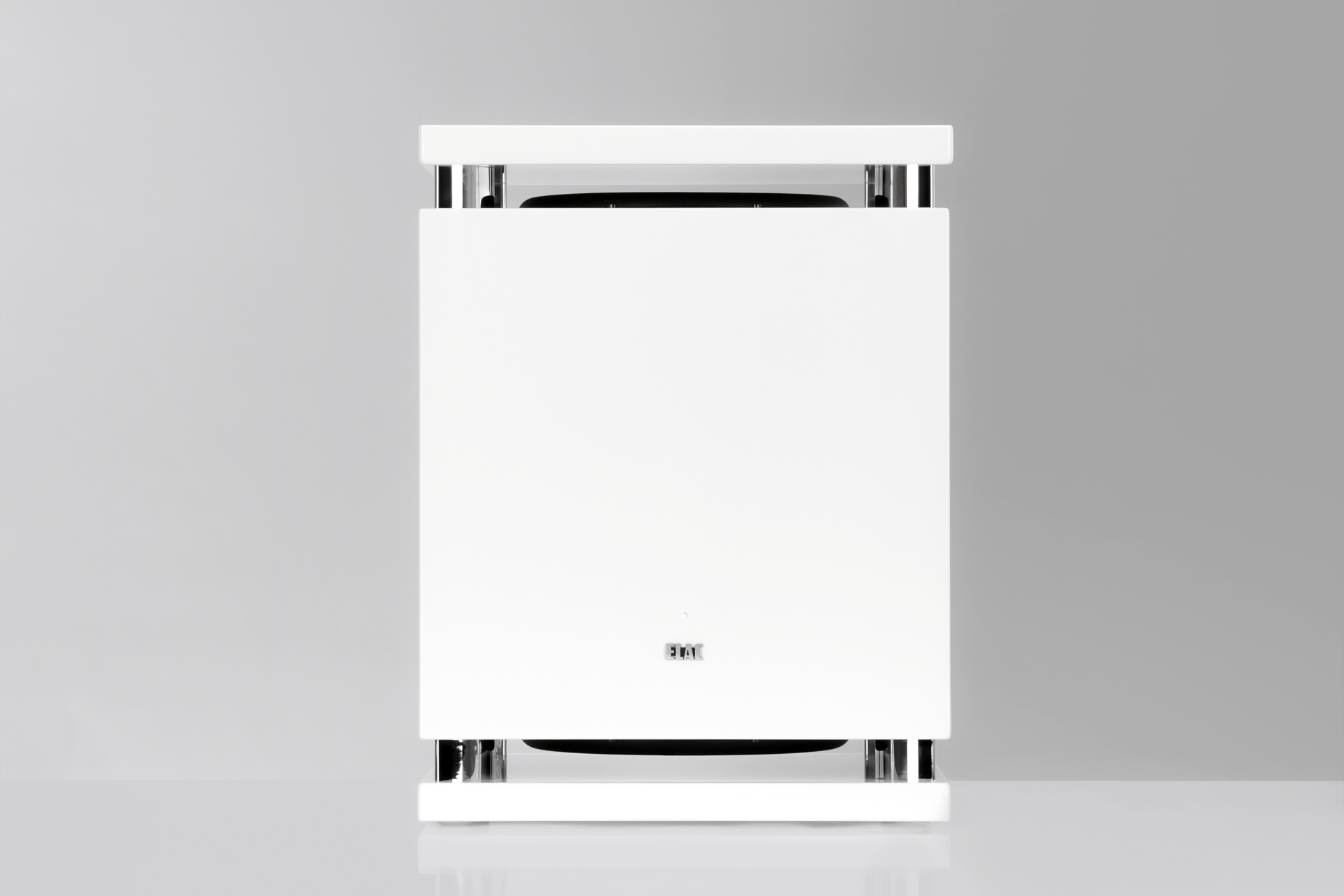 ELAC SUB 2070 Subwoofer Висок клас активен субуфер с два 10″ драйвера в система push-push/pull-pull инсталирани в корпус със затворен обем.