M&K Sound V12 Subwoofer
M&K SOUND
M&K Sound V12 Subwoofer
Overview
Featured with single 12" driver in sealed enclosure, combining digital switch mode power section of 300 watt RMS,
with M&K proprietary analog "front-end" input stage designed for the legendary M&K Sound bass extension.
The M&K V12 subwoofer carry THX Select 2 certification resulting in ultra low distortion and high dynamic performance in a compact format.
Specifications
Amplifier Power: 300 watt RMS / 500 watt peak
Frequency Response: 20 – 200 Hz +/- 2 dB
Total Harmonic Distortion: 0.5% 300 watt, 4 ohm
AC Power Consumption: Standby/Average/Max 0,5/50/300W
AC Line Voltage: 100-240 VAC 50/60Hz 6.3A
LFE Input: L/R line level RCA
LFE Passthrough Output: L/R line level RCA
Lowpass Filters: 60–200 Hz Continuously variable, No low pass THX mode
Phase: 0-180 deg : Continuously variable
Volume control: Continuously variable / Fixed THX
Finish: Black satin / White satin
Cabinet Dimensions (only) HxWxD: 466 x 360 x 400 mm
Weight: 22.0 kg
Our installations with M&K Sound V12 Subwoofer
Information
Подобни продукти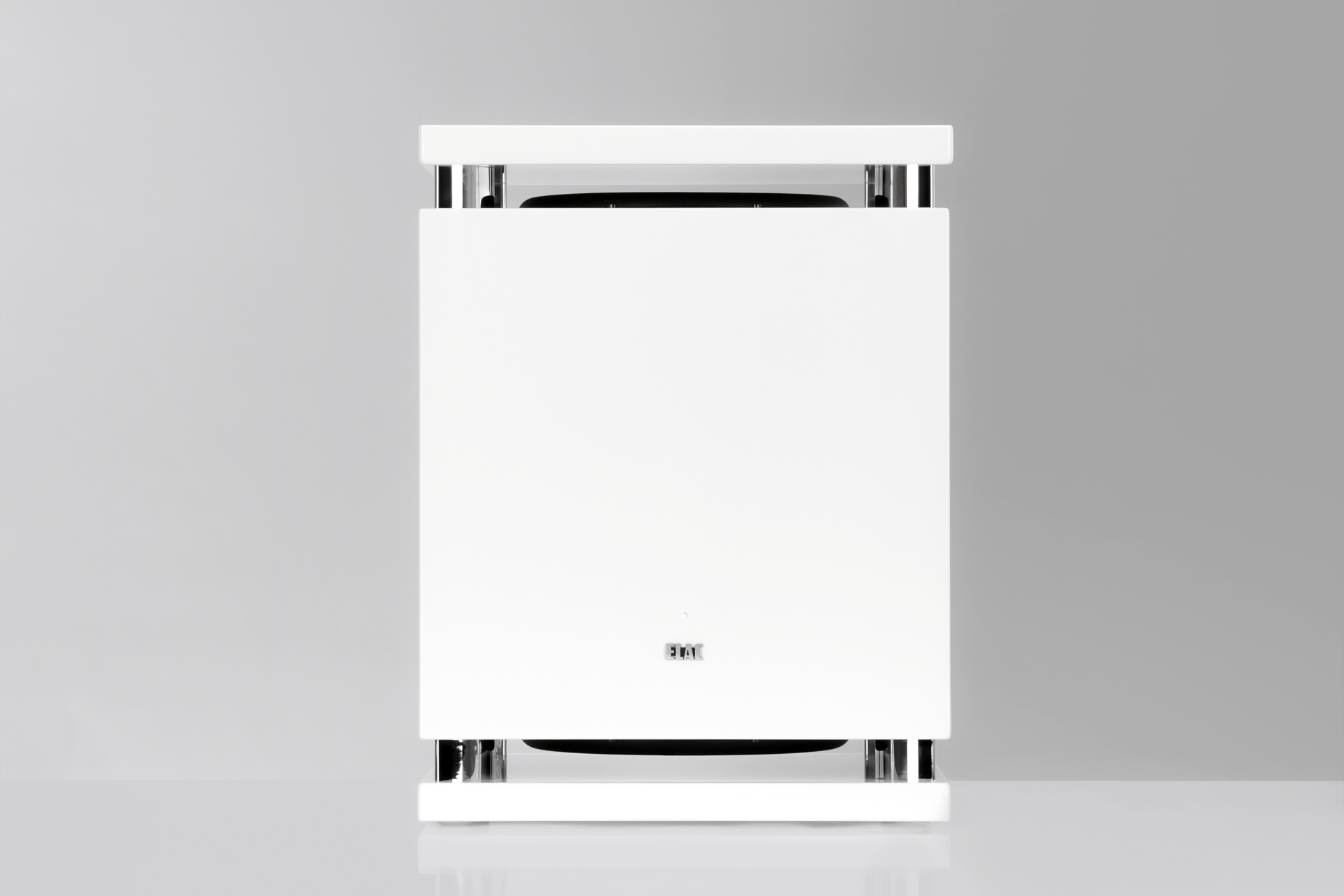 ELAC SUB 2070 Subwoofer Висок клас активен субуфер с два 10″ драйвера в система push-push/pull-pull инсталирани в корпус със затворен обем.