ELAC Varro RS700-SB Subwoofer
ELAC
ELAC Varro RS700-SB Subwoofer
Overview
Активен субуфер за стерео и домашно кино. Конструкция тип затворен обем. Свързването може да бъде чрез RCA Line Level, High Level Input или безжично. Управление, настройки и калибриране чрез приложение за iOS и Android за вашия смартфон или таблет.
This powerful subwoofer series features an advanced 2-Layer High Excursion (HEX) design, providing a dynamic low-end response and room-filling sound. The high-quality amplification technology delivers incredible power with professional-grade audio clarity, so you get every punch and beat with maximum impact. Crafted with carefully selected materials, this subwoofer is engineered for remarkable sound quality and excellent durability. A stylish and modern design makes it a beautiful addition to any home. Get ready to experience music and movies like never before!
Specifications
Speaker Type: Sealed
Woofer (Paper/Aluminum Cone): 12" HEX Surround
Frequency Response (Anechoic): 17Hz to 150Hz
Frequency Response (In Room): 14Hz to 150Hz
Maximum Output Level, SPL dB/1m anechoic: 111 dB
Low pass crossover, Hz: 40Hz to 150Hz
Amplifier power, @4 Ohm (RMS/Peak): 700/1400 Watts
App Controlled (BLE): iOS and Android
Amplifier Topology: BASH
Standby Power Consumption: < 2.0W
Inputs: RCA Line Level, Speaker Level
12 Volt Input: 12 Volt Trigger
Data Connection: USB (Firmware Update)
Ethernet: Third Party Control
Cabinet Finish: Satin Black
Accessories Included: Grille, AC power Cord, Spikes
Height: 437 mm
Width: 416 mm
Depth: 418 mm
Net Weight: 25.3 Kg
Цена – 2940.00 лв.

Намалена цена – 2800.00 лв.
Reviews
Information
Подобни продукти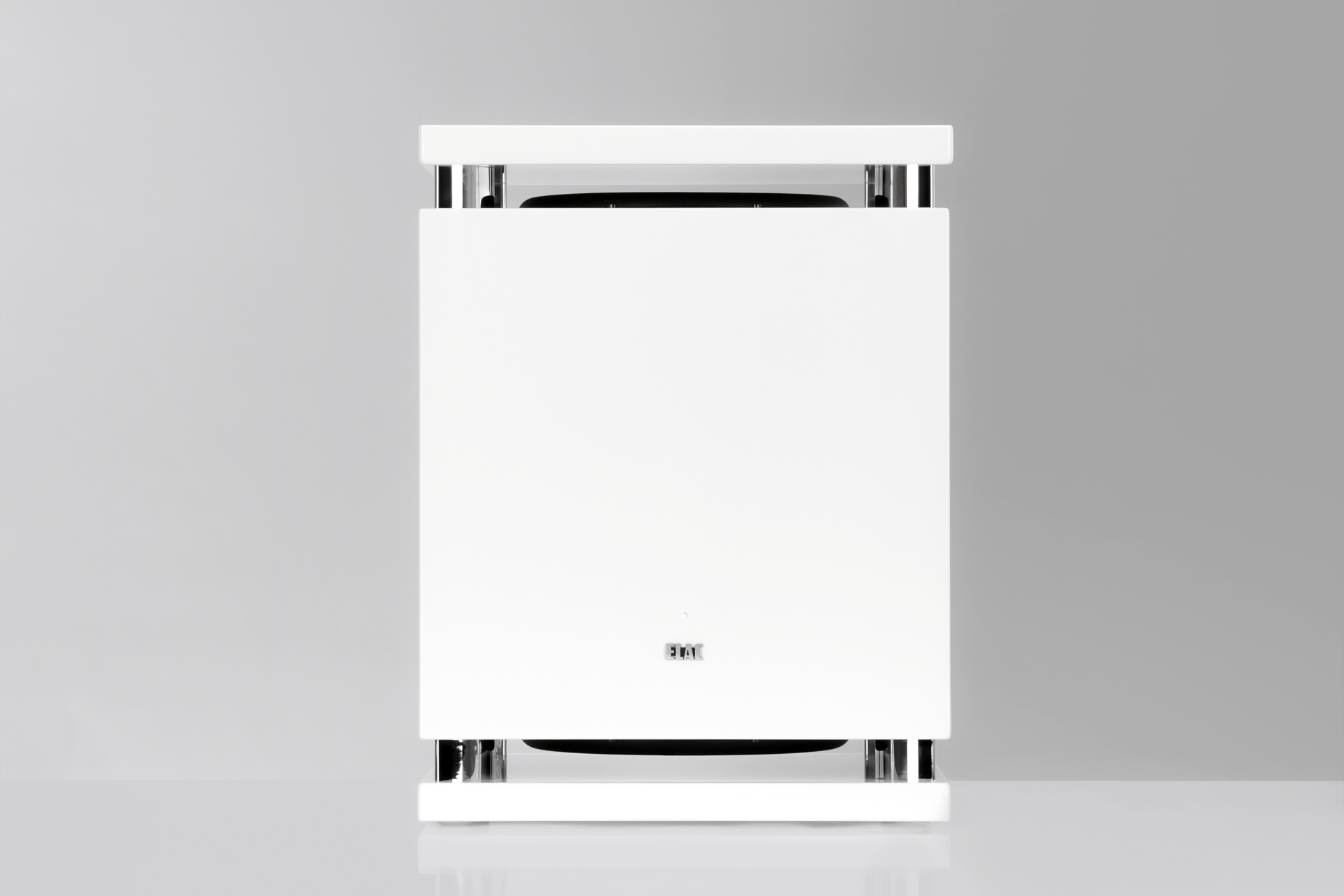 ELAC SUB 2070 Subwoofer Висок клас активен субуфер с два 10″ драйвера в система push-push/pull-pull инсталирани в корпус със затворен обем.