M&K Sound X15+ THX Dominus Subwoofer
M&K SOUND
M&K Sound X15+ THX Dominus Subwoofer
M&K Sound unveils new X+ Series line of THX Certified® Reference Subwoofers
The most advanced subwoofers technologies for the future
New Carbon Fibre Woofer Cones have been developed for all models with ultra-high strength and rigidity to accommodate the added power and excursion of the new X+ Series. M&K Sound's proprietary CNC-machined, extruded aluminium Distortion Killer Shorting Rings also guarantee absolute control and distortion-free, exemplary performance in all settings.
M&K Sound's iconic Push-Pull subwoofer architecture and "reversed double driver" non-isobaric configuration mean that both drivers in the cabinet are 'exposed' to room air. Consequently, and like the X-Series before, the X+ Series models are effectively two subwoofers in one cabinet enabling a further associated reduction in distortion. This is made possible by having one inverted driver in relation to the other cancelling non-linearities to produce totally symmetric waveforms.
The X15+, X12+ and X10+ all feature full 25mm MDF construction and bracing for negligible panel vibrations or cabinet resonances, and increased venting at the base of the woofers mitigates distortion due to air turbulence. These milled cavities also act as convenient carrying handles for installation efficiency.
M&K's function and form co-exsist in harmony
Cosmetic makeovers for the X+ Series arrive in the form of recessed front baffles and convenient invisible magnetic grille attachment mechanisms. Harmonizing with the bold but Scandi-cool looks of the M&K S150 and S300 speakers, the new subwoofers offer cleaner lines and more discreet curved edges to complement living spaces or dedicated home cinema rooms.
Specifications
THX® Certification: THX® Certification Class Dominus
Frequency Response: 16-200 Hz (Average Response in Room +/- 3 dB)
Frequency Roll Off – THX EQ: 16 Hz (-6 dB 20 Hz Nearfield )
Frequency Roll Off – Anechoic EQ: 16 Hz (-6 dB 20 Hz Nearfield )
Variable Low Pass Filter: 40-125 Hz Continuously Variable / 4th Order
Low Pass Filter Bypass: 40-200 Hz No Low Pass
Fixed 80 Hz Filter: (Equivalent to THX 80Hz Ref Low Pass)
Phase Control: 0 – 180 deg Continuously Variable
Line level input/output: 2 x RCA phono Left / Right – input / output
Line level input/output: 2 x XLR Left / Right – Input / output
Amplifier type: Analog input / switch mode power output
Drive unit: 2 x 15" Extra Long Throw
System Principle: Push Pull Sealed enclosure
Amplifier Power output RMS: 700 watt <0.5% THD at 300W into 4 ohms
Amplifier Power output Peak: 1400 watt
Standby Power Consumption: 0.5 watt 120W Average, 800W Max
Headroom Limiter Maximizer: (Dynamic driver excursion control)
Auto Power: detect on/off
Finish: Satin Black
Dimensions H x W x D: 83.3 x 51.5 x 46.0 cm
Weight Netto: 61.1 kg
Manual: Safety Manual included in packaging
Accesories: Gloves, US/EU Power cords, Rubber Feet
Цена – 13 123.00 лв.

Предварителна поръчка – 11 810.00 лв.
Our installations with M&K Sound Subwoofers
Information
Подобни продукти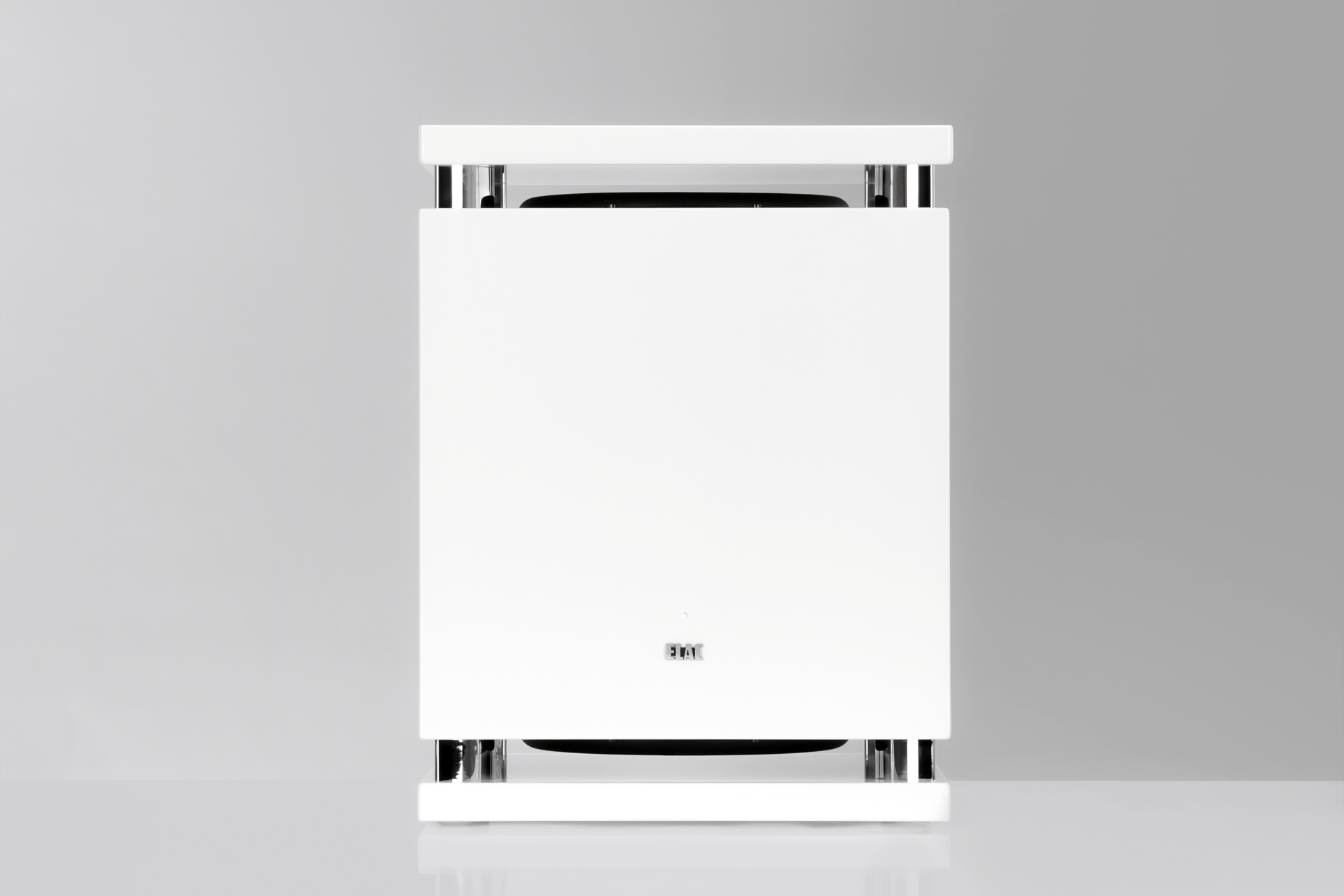 ELAC SUB 2070 Subwoofer Висок клас активен субуфер с два 10″ драйвера в система push-push/pull-pull инсталирани в корпус със затворен обем.